Things To Do in McGregor

Visit Vrolijkheid

Nature Reserves Breede River Valley

Where? McGregor Road (15km south of Robertson), Breede River Valley.

When? Please confirm.

How? Call +27 (0)21 659-3500

How much? Falls into price group R1 to R100 per person. Confirm with the provider.

More? See website

Overnight? Stay at accommodation in McGregor, in Western Cape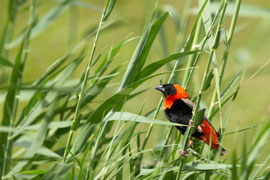 Vrojijkheid, just outside McGregor is one of CapeNature's oldest nature reserves and is a fantastic place to go walking or biking.
You will need to pay a small entrance fee and the main gate, after which you can make use of the trails up into the Elandsberg hills and enjoy the views across the spectacular Breede River Valley. Please be warned that this area gets very hot during the summer so take plenty of water with you.