Important Floristic Regions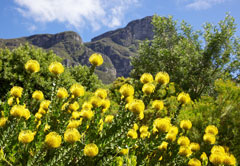 Cape Floral Region
Particularly significant as it forms one of only six floristic regions in the world. Although it only occupies 0.08% of the earth's surface area, it is home to 3% of its plants and 20% of the flora of the African continent. Many of these are fynbos species, which are endemic to South Africa. Known for ...
More info and gallery: Cape Floral Region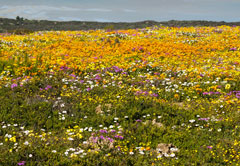 Namaqualand Region
Every year, it is transformed from a scrubby, even arid, landscape to a region that is blanketed by colourful wild flowers of every shade, shape and size. Formal tours of the region showcase the beauty to perfection and allow visitors to experience the true splendour of our wildest floral species ...
More info and gallery: Namaqualand Region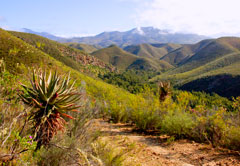 Baviaanskloof Mega Reserve
The Baviaanskloof Wilderness is an incredibly scenic gorge that lies between two sets of mountain ranges - the Baviaanskloof and the Kouga mountains. It is an area of 'outstanding natural beauty' because of its incredible land forms, diverse display of plants, and animals ...
More info and gallery: Baviaanskloof Mega Reserve