South Africa's Game Lodges / Safari Accommodation
South Africa is a country where magic infuses the views and landscapes, where the smiles of the local people can only be matched by the splendour of the ocean, mountains, forests, savannahs, waterfalls and rivers. This country is known the world around for its extraordinary collection of fauna and flora, and some of the best places to see these treasures up close are in the numerous game parks, reserves, sanctuaries and national parks.
Throughout the country, there are parks that are home to the Big 5 – lion, leopard, rhinoceros, buffalo and elephant. These are breathtaking to see in their natural habitat, an experience that makes for lifelong memories. In addition, there are animals that range from tiny shrews to the tallest giraffes, and everything in-between. The birdlife is nothing short of breath-taking, offering bird watchers ample opportunities to capture some award-worthy photographs of exciting avian species.
Game lodges in South Africa range from rustic bush camps that immerse their guests in the wild side of Africa to luxurious 5-star retreats that showcase the bushveld on a platform of opulence. Those visiting the game lodges and reserves will enjoy bush walks, game drives, night safaris, and horse-back safaris, amongst other exciting activities.
Popular safari accommodation
View all Game Lodges by Province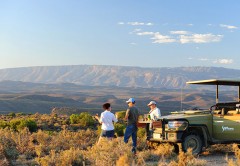 Western Cape
Pictured: Sanbona Wildlife Reserve in the Karoo
The Western Cape Province is one of South Africa's best loved in terms of tourism and aesthetics. It is brimming with beautiful landscapes, and has history and culture to boot. While there aren't many authentic safari experiences available ...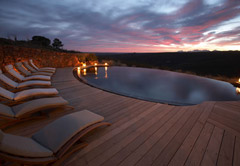 Garden Route
Pictured: Gondwana Game Reserve near Mossel Bay
Not traditionally a big game destination in South Africa, the Garden Route's popularity with tourists has led to large tracts of farmland being reclaimed and allowed to return to its natural state. Wild animals are being reintroduced to the...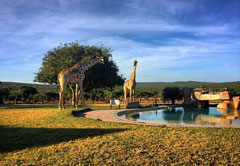 Eastern Cape
Pictured: Charihandra Game Lodge in Addo
The game lodges, safari lodges and bush camps of the Eastern Cape present visitors to this destination with endless choices when it comes to planning their safari adventure. The array of bird species is rivalled only by the mammals, amphibi...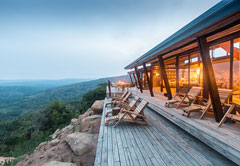 KwaZulu Natal
Pictured: Rhino Ridge Safari Lodge in Hluhluwe
The sheer variety of plant and animal species that have this balmy province as their natural habitat are a must for travellers from around South Africa and the world to experience. In KwaZulu-Natal alone, there is a fantastically impressive...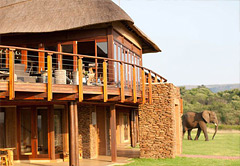 Gauteng
Pictured: Askari Game Lodge in Doornhoek, Magaliesberg
Home to the OR Tambo International Airport which welcomes millions of tourists into the country every year, shuttles and taxis depart to the various game lodges and nature reserves around the province. The game lodges, safari lodges and bus...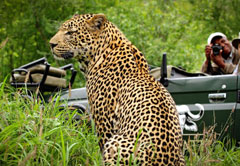 Mpumalanga
Pictured: Inyati Private Game Reserve in Sabi Sands
Mpumalanga boasts an incredible terrain that includes parts of the Kruger National Park and the Drakensberg Mountain Range, as well as afro-montane forests and the Lebombo Mountains. This alone lends it a natural splendour and profusion tha...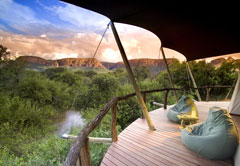 Limpopo
Pictured: Marataba Safari Lodge in Thabazimbi
Limpopo is the northernmost province of South Africa, sharing its borders with Zimbabwe, Botswana and Mozambique. As such, it has a hotter climate and is home to a different variety of plants and animals; those that can survive these condit...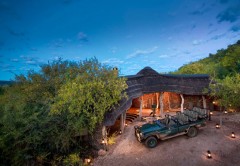 North West Province
Pictured: Madikwe Safari Lodge in Madikwe
Characterised by grasslands and savannahs that are peppered with trees, the landscapes of the North West Province not only provide idyllic vistas, but are also the habitat of choice for many species of wildlife and vegetation, making this p...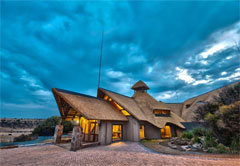 Free State
Pictured: Letsatsi Game Lodge in Smithfield
The grassy plains of the Free State provide near-perfect conditions for many of the stunning game farms and reserves of South Africa. It is here that lion and leopard hunt for prey, antelope and zebra roam the grasslands, birds put on their...
Northern Cape
Pictured: Tswalu Kalahari Reserve in the Kalahari
As the largest, but most sparsely populated province in South Africa, the Northern Cape is all about wide, open spaces; the ideal habitat for some of the country's most beautiful and exciting predators and prey. Experience the solitude of t...
Why Book with
SA-Venues.com
Get detailed information about each accommodation provider, good quality images (exteriors and interiors), read guest reviews, compare rates and discounts, and make direct bookings with your chosen game lodge in South Africa. You pay no booking fees when making your reservations via the SA-Venues.com site and all properties are verified accommodation providers.
Secure payments
Accredited establishments
Deal direct and save
Related Pages
South Africa boasts a huge collection of wildlife regions and game parks - both public and private - encompassing every possible landscape from deserts to forests, mountains to coast, teeming with wildlife species - including Africa's Big 5: Leopard, Lion, Buffalo, Elephant and Rhinoceros.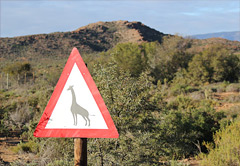 Game Reserves, Nature Reserves and National Parks
South Africa boasts a huge collection of wildlife regions and game parks - both public and private - encompassing every possible landscape from deserts to forests, mountains to coast, teeming with wildlife species - including Africa's Big 5: Leopard, Lion, Buffalo, Elephant and Rhinoceros ...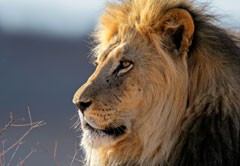 Wildlife Gallery
Visitors from all around the world descend on South Africa to take advantage of the stunning climate, accommodation, game reserves, natural attractions, and, of course, the huge variety of wildlife. In particular, the "Big 5" is a drawcard which lures tourists to renowned conservation areas.
Birdlife Gallery
South Africa boasts a multitude of nature reserves and game reserves, and these are home to an extraordinary array of bird species. Many of these cater specifically to keen bird-watchers to make their experience as rewarding as possible. Added facilities may comprise bird hides, trails through ...