Things To Do in Bonnievale

Langverwagt Wine Estate

Wine Tours & Tasting Breede River Valley Route 62

Where? Off R317, Bonnievale, Breede River Valley, Western Cape, South Africa

When? Monday to Friday from 08h00 to 17h00.

How? Call +27 (0)23 616-2815

How much? Falls into price group R1 to R100 per person. Confirm with the provider.

Overnight? Stay at accommodation in Bonnievale, in Western Cape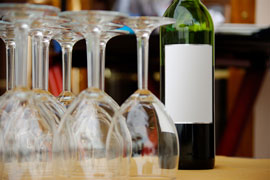 Langverwagt, also rendered Langverwacht, is a multi award-winning wine producer situated in Bonnievale of the Western Cape Winelands. Their most recent award is the coveted Semillon Trophy, won at the 2012 Robertson Young Wine Show.
With the first wine crop having been produced in 1956, this farm and those dedicated to its success have decades of experience in creating world-class red and white wines. They are acclaimed for their Chardonnay, Shiraz, and Colombar. Other significant cultivars include Sauvignon Blanc, Chenin Blanc, Merlot, and Cabernet Sauvignon. Although the vast majority of their wines are crisp, refreshing white, the full-bodied reds are equally delicious and popular.
Wines can be purchased directly from the cellar, which makes for a fabulous first-hand experience of these diverse, top-quality vintages. The surrounding beauty of the South African wine country is undeniable, and immerses visitors into an idyllic getaway, even if only for a few hours. Langverwagt trades from Monday to Friday.