Things To Do in Bonnievale

Quando Vineyards And Winery

Wine Tours & Tasting Breede River Valley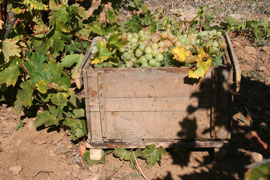 Descendants of the original French Bruere family that settled on this very property in the 1700's, Fanus and brother Martin Bruwer head up family's wine making business six generations later. A wealth of knowledge, unbridled passion and with wine in their blood line it is no wonder Quando produces consistently excellent wines. Or perhaps it is their commitment to focusing on "only three wines every vintage" and therefore having the time and patience to nurture their vines and wines which creates "something special and unique."
The quaint winery is situated in The Robertson Valley, an area only too well known for its elegant wines. The valley is enclosed between two mountain ranges and has the popular Breede River flowing through its heart. Family is at the heart of Quando too; Fanus crafts the wines and does the marketing while Martin tends to the vineyards and his wife runs the administration. When the trio took the estate over from their Parents Ryda and Irene he retired to spend the rest of his days tackling the deep sea fish at tip of the continent.
Get in touch with them and make an appointment for your private tasting of their Sauvignon Blanc, Chenin Blanc Viognier and Pinot Noir selection.
To view more wine estates in the region see Robertson Wine Estates or see South Africa Wine Estates for a general overview and links to other wine producing regions.
Please Note
Business details can change. All information is published in good faith as supplied by the providers. Please check with the provider that the activity/business is still offered as described above, before making any travel plans.