Things To Do in Bonnievale

Bushmanspad Wine Estate

Wine Tours & Tasting Breede River Valley Route 62

Where? On the R60 between Ashton & Swellendam, Bonnievale, Breede River Valley, Western Cape, South Africa

When? Monday to Friday from 09h00 to 17h00. Saturday and General Public Holidays from 09h00 to 15h00.

How? Call +27 (0)23 616-2961

How much? Falls into price group R1 to R100 per person. Confirm with the provider.

Overnight? Stay at accommodation in Bonnievale, in Western Cape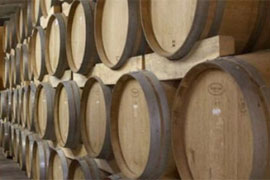 There are few ways better to enjoy the Bushmanspad wines than in the cellar that dates back two centuries, lending the entire experience a memorable charm that is difficult to rival. Nestled amongst the mountains of the Langeberg Range, Bushmanspad is the home of a comprehensive range of red and white wines to suit every palate. The climate of the Breede River Valley is ideal for growing the best quality grapes, yielding delicious vintages.
Generations ago, the entire area was inhabited by indigenous folk, called Bushmen. They traversed mountains and valleys to trade with the farmers and settlers, leaving behind them testimonies to their cultures and beliefs. Many of these, though aged, remain behind for us to enjoy.
Local activities include wine tours of the surrounding farms (of which there are more than 30), lunch cruises down the Breede River, fishing, 4 x 4 trails, horse- and camel rides, and bird-watching (as there are hundreds of species to enthral eager avian fans). Local attractions include Montagu, Swellendam, the Sakisa Safari Park in Ashton, the cactus garden of Robertson, and Bontebok Park.