Things To Do in Ashton

Blue Cove Wines

Wine Tours & Tasting Breede River Valley

Where? Off R60, Ashton, Breede River Valley, Western Cape.

When? By appointment only.

How? Call +27 (0)21 671-9030

How much? Price on request

Overnight? Stay at accommodation in Ashton, in Western Cape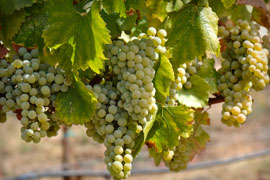 Blue Cove Wines, set in the perfectly adapted region of South Africa's Robertson wine valley, is a wine producer that simplifies. Here they believe in less talk and more quality, in fact their ethos goes as such "Great wine can be a refreshingly affordable and uncomplicated experience without compromising on our unstinting commitment to quality."
The wines that have been crafted towards a premium, clean, fresh and fruit driven consistency have in their favour a history dating back to the 15th century with which methods have now been subject to the benefit of modern technology. Vines are rooted in specifically lime rich, earthy, soils that ensure each cultivate maximises its potential on the palette from the glass. The French clones selected are uniquely selected for the soils and are planted valley's sides and floor and in turn benefit from the ranging meso-climates provided by the surrounding mountainous terrain.
Attention to detail is vigorous at Blue-Cove Wines and they have taken measures such as facing the vineyards in a north-westerly direction to avoid direct sunlight on the canopy as well as not using fertilizers in the period before harvesting.
To view more wine estates in the region see Robertson Wine Estates or see South Africa Wine Estates for a general overview and links to other wine producing regions.