Things To Do in Knysna

Velbroeksdraai Picnic Site

Where? Diepwalle Forest, Knysna, Garden Route.

When? A self issue permit is required if you want to do the short forest walk. Get it at the Diepwalle Forestry Station.

How much? Free

Overnight? Stay at accommodation in Knysna, in Garden Route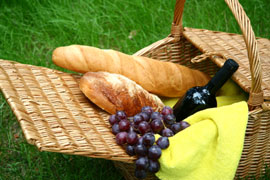 The Velbroeksdraai picnic site is a scenic location along the R339, perfect as a pit-stop along your journey up the East Coast.
Enjoy viewing one of the ancient trees of the forest, a 600-year-old Outeniqua Yellowwood. A 600m circular forest walk starts at the picnic spot and is accessible for the whole family.
Children of all ages will be delighted to discover the ancient tree, and to spend time experiencing the magic of the forest. The Red Elephant Hiking Trail also passes through here permits for which are available from the Diepwalle Forestry Station.