Things To Do in Still Bay

Stilbaai Beach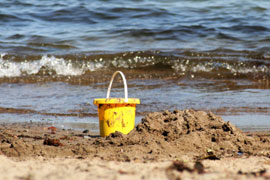 Stilbaai Beach (or Still Bay as it is also known) is a peaceful, relaxing beach to visit yet has a fantastic atmosphere and always seems to be brimming with activity. Surfers take to the waves with the water-skiers and kite surfers not far behind them.
Being a safe area to swim in, children can splash away happily while moms and dads soak up the sun in the soft sand. If you happen to be in the area in spring or winter, you may be lucky enough to see our annual Southern Right whale visitors and watch them floating around on the surface or flipping their fins and tails in the air.
Calling all anglers… this is a great area to cast your line and if the season is right you may be able to hook Blacktail, Cape Stump, Kob and many more. Bring the family down, whether it is just for the day or a cheeky weekend break, there is something for everyone at Stilbaai Beach.