Things To Do in Still Bay

Still Bay Fish Traps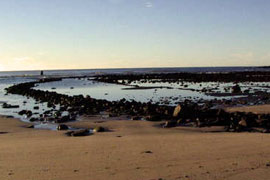 If you're looking for something truly unique to enjoy with your children, pencil in the Stilbaai Fish Traps to your itinerary.
The ancient rock pool fish traps, built by the Khoisan up to 3000 years ago, are maintained and used by a group of local enthusiasts. Bring the family and enjoy this unusual ancient activity.
The fish traps can be accessed easily, due to their proximity to the Still Bay beach parking.
Remember to take fishing nets and experience a day full of fun and adventure, while you bask in the beauty of Stilbaai.