Things To Do in Paarl

Wine Tasting at Mooi Bly Wine Estate in Paarl

Wine Tours & Tasting Cape Winelands

Where? Horse Shoe at Bo Dal Road, Dal Josafat, 7646, Paarl, Cape Winelands. South Africa.

When? By appointment only.

How? Call +27 (0)21 868-2808

How much? Price on request

More? See website

Overnight? Stay at accommodation in Paarl, in Western Cape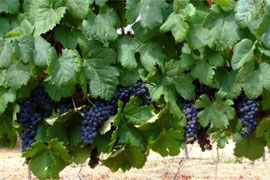 Situated on the slopes of the, ruggedly beautiful, Du ToitKloof Mountains in Paarl, South Africa is Mooi Bly Winery. Mooi Bly, which means, "keep well" in Afrikaans is owned and run by the Wouter family who bought this magnificent legacy in the year 1999. Erik Schouteden, wine-maker and son in-law was born in Belgium and moved to South Africa to marry the Wouter's only daughter Liesbeth. Having started his career as a cheese maker near Antwerp Erik took to wine-making like a charm and developed his talent right here in South Africa. Erik has a passion for nature and his primary aim is to let the quality of the fruits grown to play the major role in the process while he skillfully puts the deft touches on. His philosophy, they say, is simple "you can't make good wines from bad grapes, but you can mess it up the other way around."
Cultivars grown on the estate are Chenin Blanc, Chardonnay, Cabernet Sauvignon, Shiraz, Malbec and Tannat. Mooi Bly's team are all incredibly passionate about their product, they have adopted the minimal intervention philosophy and are continually provided the opportunity to increase their knowledge with the various training and schooling sessions that they are committed to.
The entire operation is, of course, kept under a watchful eye by farm owners Luc & Annemarie with Liesbeth running the 5 star chalets on the estate. A weekend visit could prove too good to pass up!
To view more wine estates in the region see Paarl Wine Estates or see South Africa Wine Estates for a general overview and links to other wine producing regions.