Known simply as the Taal monument or Afrikaans language monument, the most famous Afrikaans icon, die Afrikaanse Taalmonument, sits on Paarl rock, erected in 1975 to commemorate the semi centenary of Afrikaans ...
The Afrikaanse Taalmuseum (language museum) in Paarl, set on the banks of the Berg River, and roughly 50 kilometres north east of Cape Town, is at once associated with the Afrikaanse Taalmuseum, and a ...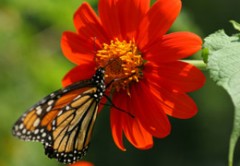 Butterfly World, the largest butterfly park in South Africa, lies at the cross roads of Paarl, Stellenbosch and Wellington, just off the N1 at exit 47, near a little village known as Klapmuts. A visit to ...
Frater Square exudes a laid-back style and a warm welcome that is so typical of a village setting. The building was erected in 1845 and has been used for a number of different things over the generations. This ...
Lying in the Du Toitskloof Mountains close to Paarl, Limietberg Nature Reserve is a beautiful space in which to spend time, particularly if you are a hiker. There are nine separate hiking trails that wind ...
The course is laid out over an indulgent 140 hectares and the 27 holes have been grouped into the Berg River, Paarl and Boschenmeer "Nines." The views, hazard and tree-lined lush green fairways have secured ...
The reserve is easy to get to and its network of paths make a walk up the mountain very much a part of the average Paarl resident's everyday life. The circular Klipkers nature trail takes roughly two hours to ...
Paarl Rock is the bulbous granite outcrop that is part of the larger Paarl Mountain, standing out from miles away for its smooth, flawless appearance, from where it gets its name. The views from here are ...
Paarl Vintners has earned its place as the world's first 'red route' because of its focus on wines such as Roodeberg, Cabernet Sauvignon, port and Shiraz. The Paarl district includes the wards of Franschhoek ...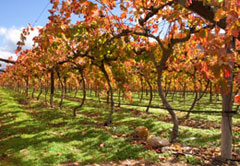 This route combines world-class wines with breath-taking scenery to create an idyllic destination for just about anybody. The sweltering, dry summers and chilly winters give Paarl the perfect climate for an ...