Restaurants in Paarl
Restaurants: Fine Dining
Showing 2 of 5 restaurants in this category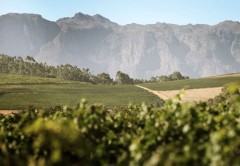 Where? Franschhoek
Set in the garden on the sprawling grounds of the Backsberg Wine Estate, Backsberg restaurant is an alfresco experience during summer - moved indoors next to roaring fire in winter. An a la carte menu features ...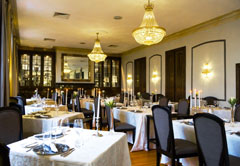 Where? Paarl
Bosman's is the only restaurant in South Africa to once again earn the "Best of Award of Excellence" awarded by the American Magazine, Wine Spectator. This is the highest award received by a South African ...
Restaurants: Casual Dining
Showing 2 of 17 restaurants in this category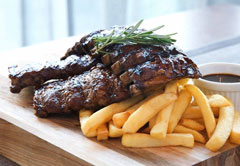 Where? Paarl
The Cattle Baron is the place you go if you're craving the juiciest, most tender steak and succulent meat off the grill. Cattle Baron is been perfecting steaks for over 35 years, garnering many awards, ...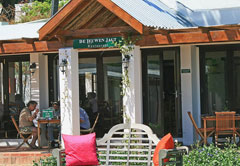 Where? Paarl
The De Leuwen Jagt Restaurant creates a perfect winelands memory in a unique setting. Chef Maggi Sekapane offers apart from it's typical Cape Malay flavours fresh, local and seasonal menus which includes ...
Restaurants: Bistros & Pubs
Showing 1 of 1 restaurant in this category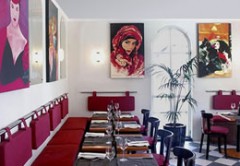 Where? Paarl
Serving as the more relaxed, fresh and zingy sister to the award-winning Bosman's Restaurant, Bistro Allegro at The Grande Roche Hotel, is every bit as enticing. The punchy décor, open feel and unstuffy yet ...
Restaurants: Cafés & Coffee Shops
Showing 2 of 6 restaurants in this category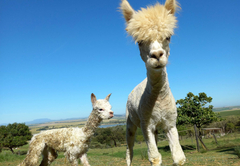 Where? Paarl
Alpacas have long been farmed for the beautiful wool that they produce; which is soft, warm and luxurious. The Manor House Alpacas has been farming these interesting and undeniably cute creatures since 2004. ...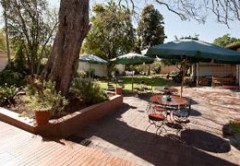 Where? Paarl
Handful of Herbs is a sweet Tea Garden, positioned within a fragrant kitchen garden, tucked behind an old colonial home. Shaded by a huge Jacaranda tree, the tea garden is pleasant in the summer heat, and ...
Filter restaurants
in Paarl, Western Cape
©Unauthorised use of the
photos is strictly prohibited.