Things To Do in Mossel Bay

Scenic introductory flight lesson

Scenic Flights Sight Seeing Sports & Leisure

Where? Springbok Aviation, Mossel Bay Airfield, Aalwyndal, Mossel Bay, 6500, Garden Route.

When? Booking essential. 7 days a week, during daylight hours.

How? Call +27 (0)82 551-2364

How much? Price on request

Overnight? Stay at accommodation in Mossel Bay, in Garden Route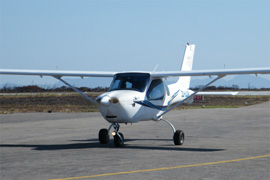 Ever thought about learning to fly an aeroplane? For those who first want to experience the magic of flight before committing to training, introductory flights are offered by Springbok Aviation in Mossel Bay.
The Garden Route coast line with viewing of whales, dolphins and great white sharks makes this an unforgettable experience.
You'll get an introductory briefing by an instructor, followed by a instructional flying lesson where YOU will be flying the aircraft! Off-course, under the watchful eye of your highly experienced instructor. You will get the opportunity to do basic flight maneuvers and get a real feel of flying an aircraft.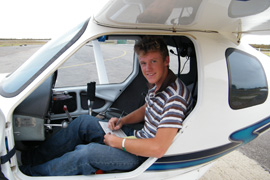 Mossel Bay is blessed with one of the most moderate climates in the world, ideal for flying and getting a birds eye view of the beautiful coastline. The Mossel Bay Aero Club offers a bar and restaurant facility.
Other activities at the airfield include skydiving, micro-light training and model aircraft flying, and an adjacent horse riding school. The beautiful scenery with frequent sightings of whales, great white sharks, dolphins and seals, makes training here even more enjoyable.