Things To Do in Sedgefield

Myoli Beach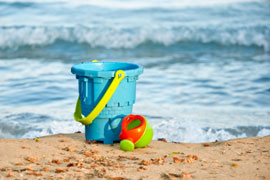 Myoli Beach situated in Sedgefield on the Garden Route is an outstanding beach with such exquisite views, soft sands and clear waters. This is a must visit for any tourist or anyone passing by!
Being an action packed beach with loads to do, some of the most popular sports include, surfing, kite surfing, stand up paddling, kayaking and wake boarding. Sunbathers relax on the beach and soak up the sun enjoying the great atmosphere around them.
Myoli Beach sits right next to a fantastic restaurant where you can get a lovely meal and just next door is an awesome beach bar offering the most delectable cocktails. While enjoying your sundowners make sure you check out the observation platform where you can cast your eye out over the sea in search for dolphins and whales in the area.