Things To Do in Sedgefield

Sedgefield Classic Cars

Miscellaneous Wheelchair Friendly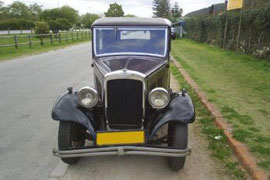 Sedgefield Classic Cars is a Major Tourist Attraction in the Cape Garden Route and is situated on the N2 between Knysna and the Wilderness. We boast a Huge Variety of Classic vehicles at all times and our range varies from Vintage to Post Vintage and Post '45 Vehicles. From Phaetons, Roadsters, Coupes, Sedans, Sports Cars, Commercials, Jeeps, 4x4's, Modern cars, new and old, we will help you find your Dream Car.
It has been stated on many occassions from the 100's of Visitors to our depot, that they have never seen as "Large a Variety of collectible Vehicles as seen here at our depot" compared to anywhere else! Recently opened "Car-Fee Shoppe & Motoring Memorabilia Store" at our depot to make your visit more relaxing and interesting.