Lake Brenton, Garden Route
Knysna is one of the Garden Route's most exquisite towns. The massive lagoon, the towering Knysna Heads that create a dramatic gateway for the Indian Ocean to enter, the forests, the mountains, and the historical buildings of this little town all combine to create a destination that really is something quite special.
The suburb of Lake Brenton showcases the splendour of Knysna from a different angle, as it is located at the foot of the hills on the opposite side of the lagoon to the town itself. This is a place of utter serenity, characterised by plenty of green bushes and towering trees, the sound of the birds chirping lazily in the trees, and the frequent appearance of the big-eyed bushbuck as they visit the gardens and peep inquisitively at visitors.
Lake Brenton is right on the shores of the lagoon, and is a wonderful spot for various water sports. The kite-surfers and hydro-foilers can often be seen enjoying these safe waters, while boats head out for afternoon sojourns, or to take friends and family wake-boarding, skiing, or swimming in the placid waters of the lagoon. Fishermen often take their little boats out on the water, and sit patiently in wait for a catch. Visitors that want to cast a line into the lagoon or head out into the ocean can look forward to catching kob, garrick (locally known as leervis), elf (shad), belman, grunter, bronze bream, white steenbras, white musselcracker and galjoen. Smaller species include blacktail, streepie (carenteen) and Cape stumpnose.
Bird watchers should keep an eye out for the green wood-hoopoe, scaly-throated honeyguide, puffback, black sparrowhawk, rock kestrel, Knysna loerie (or turaco), Knysna warbler, Knysna woodpecker, Narina Trogon, orange-breasted sunbird, Cape sugarbird, African emerald cuckoo, red-chested flufftail, buff-spotted flufftail, white-backed night heron, African cuckoo hawk, Eurasian hobby, and the majestic African fish eagle.
Boats depart from the 'Knysna Waterfront or from Thesen Island (both located just across the lagoon) for regular dolphin-watching trips and deep-sea excursions. When the whales pass this part of the South African coastline (usually between July and December), these may also make their appearance.
The town of Knysna is a 10- to 15-minute drive from the tranquillity of Lake Brenton, and offers a number of shops, boutiques, restaurants and coffee shops.
In the vicinity
Hotels & other accommodation options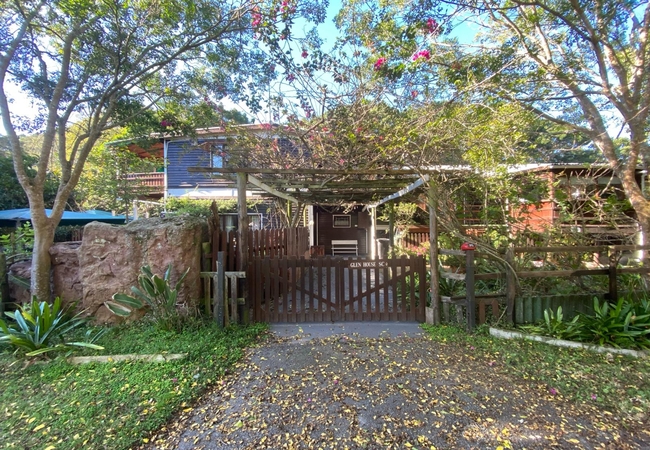 Self Catering
Glen House offers four self catering units situated in the very exceptional part of Lake Brenton in a protected game area. Choose from four lovel...
Noteworthy attractions
Find accommodation in Lake Brenton
FIND / South Africa Accommodation / Western Cape Accommodation / Garden Route Accommodation / Lake Brenton Accommodation
Lake Brenton as a destination