Things To Do in Hartenbos

Tergeniet Beach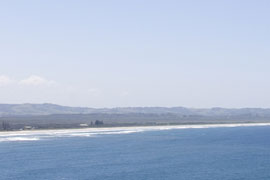 The Tergeniet Beach is a very popular holiday destination and many South African families have their holiday homes here. Families will enjoy their beach time with the safe swimming areas as well as a tidal pool to splash around in.
The beach is clean and has wonderful views, especially during whale season when you have breeching whales as your backdrop.
If youíre more active you will have a great day out on the walk from Hartenbos to Tergeniet Ė but remember you need to do this at low tide as it isnít possible at other times, so check out the tide tables for the area.