Things To Do in Plettenberg Bay

Old Nick Village

Arts & Crafts Malls & Shopping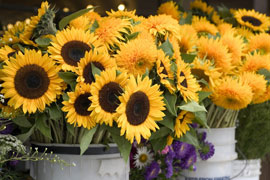 Old Nick Village offers visitors a "creative lifestyle shopping experience" and is a landmark in this seaside town. Originally it was a Gansvlei General Dealers Store, a trading store, which was built by Aaron Toplis in 1880. The shop traded until the 1960's when it was forced to close due to the local population (and main customers) moved to the newly built New Horizon Township.
Today the village is a thriving centre which offers shops of all variety. The Old Nick Shop offers a selection of textiles and ceramics while the Red Barn offers a selection of delectable treats. Martie, a hand spinner, claims she is able to teach anyone aged from 2 to 102 how to hand spin, so why not stop past and see if she rises to the challenge? Otherwise visit the vibey, eclectic shops and galleries that find their home in the lush gardens of the Old Nick Village.