The world's largest single span aviary, just a few kilometres east of Plettenberg Bay in the Garden Route, where birds are free to fly free provides an incredible experience for those who visit, and a ...
Originally a 9 hole course set at the heart of a real estate development, The Gary Player Design Company has created an 18 hole layout of note only 2km from Plettenberg Bay and bordering on the Keurbooms ...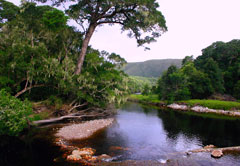 Between Plettenberg Bay and Jeffreys Bay lies the R102. It leaves the N2 and winds its way down into Nature's Valley and then back out again, crossing a huge coastal plateau in the process. To facilitate the ...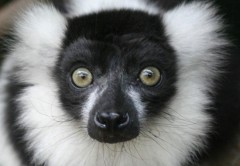 Monkeyland is the worlds first free roaming multi-specie primate sanctuary. Monkeyland, is unique in that the sanctuary caters for several species of primate, and they are not caged, they are free to move ...
This is no little seaside golf course, it is a magnificent 18-hole layout in the most lovely of settings. All greens and bunkers are to USGA specifications. All greens and fairways are on automatic sprinkler ...