Things To Do in Great Brak

Great Brak River Museum

Where? 2 Amy Searle Street, Great Brak River, Garden Route, South Africa

When? Monday to Friday from 09h00 to 16h00.

How? Call +27 (0)44 620-3338

How much? Falls into price group R1 to R100 per person. Confirm with the provider.

Overnight? Stay at accommodation in Great Brak, in Garden Route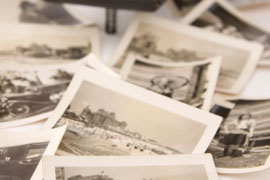 The Great Brak River Museum houses artifacts, photographs and important information about the indigenous Khoisan and Khoe people, and the village of the the Great Brak River, dating back to 1839.
The Museum operates from a school house that was built in 1902, and was begun in 1975 by Russel Searle, one of the directors of Searle's Shoe Factory, which was one of the largest industries in the village.
The Searle family founded the Great Brak River village in 1859, and have contributed enormously to the museum. The museum and its collection of old photographs, implements and artifacts were later donated to the Great Brak River Municipality, which now also houses the local tourism information centre. Visits to the restored 1924 hydro-power station can be arranged. Explore the colourful history of the Great Brak River village, for a deeper understanding of it.