Laaiplek, Cape West Coast
Almost indistinguishable from Velddrif, Laaiplek lies on the west side of of the town closest to the sea, its name derived from its function - a place where one can offload the catch of the day on the pier.
The heart of Laaiplek lies on the Berg River, its pier a hive of activity, particularly last thing in the afternoon as fishing boats sail alongside, and proceed to throw out their catch of the day where it is weighed and then picked up by whatever market has bought today's catch.
Some of the fish goes to local fish shops, but it depends more on who the highest bidder is, than proximity.
The quayside is a colourful collection of fishing vessels, most of them old-fashioned, brightly painted wooden boats, with names like Doloreze, Roseveld and Excalibur. Laaiplek's harbour was the site of the first fishing factory and today there is still evidence of fish canning and fish industry. Most of the fish caught here are sardines or haarders, which are then salted and hung out to dry - ride down Bokkoms Laan in Velddrif to see evidence of the fish biltong hung on racks.
Laaiplek has grown into more than just a harbour. Whilst Velddrif used to be two kilometres up the road, the two have merged and Laaiplek's Spar feels as though it is part of Velddrif, as do the little restaurants that have sprung up around Laaiplek's hotel.
But the fishing community is as colourful as it was in the past, and if you want to get a feel for the way of life here, stroll along the quayside in the last afternoon, and join the seagulls and the people who come to get a taste of the action.
Travellers' Reviews
1 Review from SA-Venues.com travellers. All reviews are verified.
Lekker Lekker Laaiplek!!!
Charlene Kruger (Wellington)
In the vicinity
Hotels & other accommodation options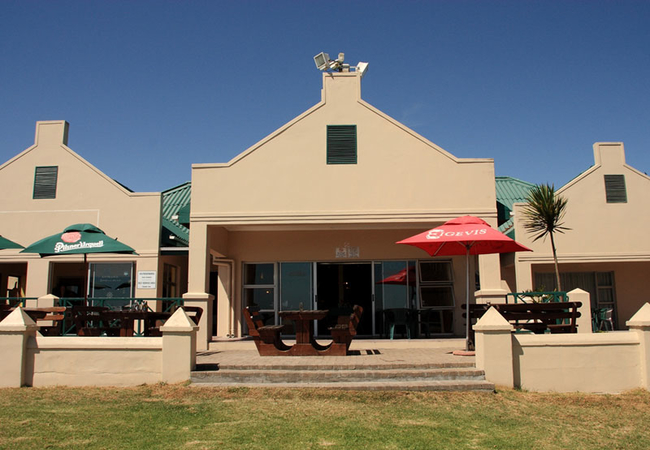 Hotel
The Laaiplek Hotel is situated in the harbour area on the banks of the Berg River. The hotel offers a view best described as tranquil, yet fascin...
Noteworthy attractions
Find accommodation in Laaiplek
FIND / South Africa Accommodation / Western Cape Accommodation / Cape Town Accommodation / Cape West Coast Accommodation / Laaiplek Accommodation
Laaiplek as a destination