Things To Do in Sea Park

Sea Park Beach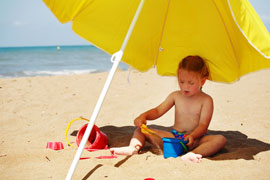 Sea Park Beach is situated on the stunning South coast of KwaZulu Natal and is an ideal beach to bring the family. It is in close proximity to restaurants, shopping malls and golf courses. This long stretch of sand is lined by indigenous vegetation and is a beautiful setting for that romantic picnic or walk on the beach.
Sea Park Beach is a popular fishing spot amongst anglers, with Garrick being the most common catch. You will often see surfers in these waters riding the waves and many other water sports being pursued. This resort like beach is a haven for both tourists and locals and is an ideal place to forget your worries and enjoy the tranquility in this peaceful town.