Hidcote, Natal Midlands
Being situated in the heart of the KwaZulu-Natal Province means that the whole Hidcote area enjoys some of the most wonderful scenery in all of South Africa. It is draped in natural beauty, thanks to the lush vegetation that characterises this part of the country, and has no shortage of magnificent backdrops to perfect wedding photographs, vacation pics, or professional shots of local landscapes.
Hidcote is situated in the Natal Midlands, which is a gorgeous area near the Drakensberg Mountain Range. The Midlands Meander is a popular tourist route that includes adventure sports, cultural attractions, historical sites and plenty of excellent eating and shopping spots.
The area of Hidcote exudes a sense of peace and serenity. It is simultaneously quiet (in that it is not a bustling metropolis) and fun, with plenty to see and do for both the local inhabitants and those visiting from around the country and the world. The fauna and flora alone is impressive.
The Midlands are especially well known amongst bird watchers with a keen eye. Look out for the Egyptian goose, black-eyed bulbul, black flycatcher, Cape robin, black-headed oriole, masked weaver, olive thrush, long-crested eagle, African crowned eagle, buff-spotted flufftail, blue-mantled flycatcher, half-collared kingfisher, orange-breasted bush shrike, broad-tailed warbler, croaking cisticola, and malachite sunbird. Of course, the abundant vegetation also makes for the ideal habitat for countless mammals, insects, and reptiles. So, keep your cameras and binoculars ready as you explore the countryside and indulge your senses.
The hiking and cycling trails of the Drakensberg Mountains are only about an hourís drive from Hidcote, and these offer stunning views and an excellent opportunity to experience the region in a very special, personal way. There are also San rock art sites that are a must for young and old alike that want to get a true taste of the culture and heritage of this part of South Africa.
In the vicinity
Hotels & other accommodation options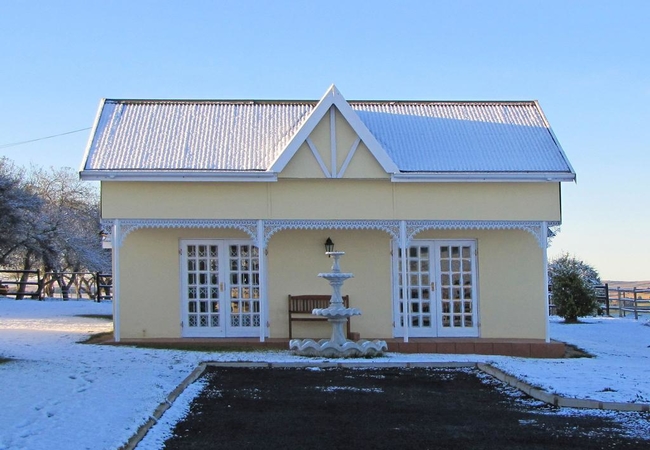 Self Catering
Wynnholme Cottages are cosy, self-catering units with a country feel. Situated on Wynnholme Stud Farm, in the heart of the Mooi River Farmlands, ...
Noteworthy attractions
Find accommodation in Hidcote
FIND / South Africa Accommodation / KwaZulu Natal Accommodation / Natal Midlands Accommodation / Hidcote Accommodation
Hidcote as a destination