Things To Do in Rosetta

Get active at Africa Adventure Centre

Family Entertainment Fishing Horse Riding Natal Midlands

Where? R103, Rosetta (between Nottingham Rd and Mooi River), 3301, Natal Midlands

When? Daily. Please call before visiting.

How? Call +27 (0)33 267-7173 or +27 (0)72 219-0387

How much? Price on request

Overnight? Stay at accommodation in Rosetta, in KwaZulu Natal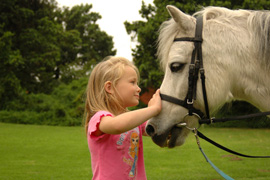 Catch a fish in the Big Mooi River or catch a tan on its banks. Have a picnic under a tree overlooking the water or swing from a tree into the water. Take a tube down the river or take a slither on your belly down the slip-and-slide.
A great outdoor spot for the children... and your inner child. Obstacle courses keep you fit, paint-ball keeps you on your toes and raft building courses keep you on top of things.
Adrenalin sports and 'survival' strategies meet in the outdoors of the Africa Adventure Centre teaching kids how to bake bread in the ground and how build a fort to protect a good loaf. Cartwheels and handstands are encouraged at the kiddies gym where trampolining is a treat and ball games are a blast. Youngsters feed, groom and tack ponies at The Riverside Equestrian Centre where they can enjoy a pony ride and ponyback games... outdoing 'Pin the tail on the donkey'. Outrides and lessons take all level riders all over this countryside returning them from saddle to seat and sweet thing at the Tea Garden.
Please Note
Business details can change. All information is published in good faith as supplied by the providers. Please check with the provider that the activity/business is still offered as described above, before making any travel plans.