Kasouga, Sunshine Coast
The little enclave of Kasouga lies not even 12 km east of Kenton-on-Sea, its remote beach stretching east into kilometres of sand dunes before reaching Port Alfred.
Kasouga, on the banks of the Kasouga River, is a declared Heriage Site. Part of it is still the original 1825 Bovey farm, split up in 1880 and now considered the oldest resort in the Eastern Cape.
The James Ford Hall, built in 1925, still remains in town, often used for meetings. Drape yourself on the steps and you've got a vintage photograph for Instagram without even needing a filter.
Only a small number of private holiday homes lie on the edge of this small river and very little development means that it is one of the least affected and commercial spaces on the Eastern Cape, other than the Wild Coast.
And those who have homes here protect them fiercely (you won't find them advertised on Airbnb). Most of them are set either in the quiet forest behind the beach dunes, or with views of the forest, river or sea.
And there is no end of things to do at Kasouga, if you can remember how to do traditional, no gadget holidays - sand boarding, building sandcastles, canoeing, fishing in the river and sea, walking for miles or wandering the coastal forest in which you will find bushbuck, blue duiker and a huge variety of birds.
The rock pools, the miles of sand, the forested dunes that protect the enclave from the prevailing sea winds make it idyllic (shhh, don't tell anyone else about it, but if you want to know more, do a search for Kasouga on YouTube as someone has shot an aerial video using a drone).
In the vicinity
Hotels & other accommodation options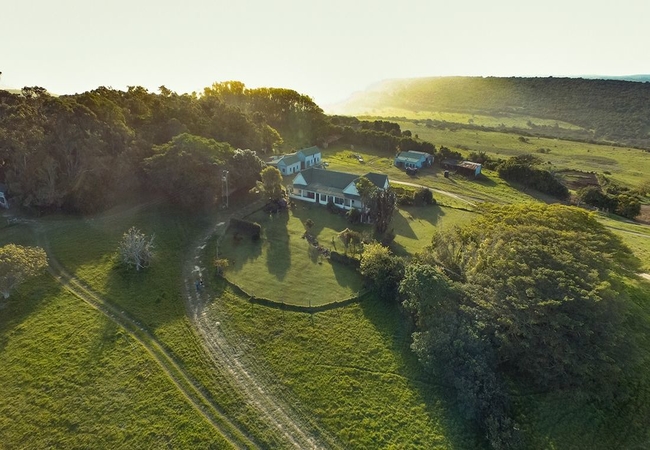 Self Catering
Oribi Haven is on Kasouga Farm between Port Alfred and Kenton on Sea on the R72. The farm runs along the coast for about 5kms with the two cottag...
Noteworthy attractions
Find accommodation in Kasouga
FIND / South Africa Accommodation / Eastern Cape Accommodation / Sunshine Coast Accommodation / Kasouga Accommodation
Kasouga as a destination