Giyani, Valley of the Olifants
More or less 550 kilometres north east of Johannesburg you will find the little happening town of Giyani, a popular town in the heart of Bushveld country in the western crook of the Kruger National Park, even if it is a further 200 kilometres or so to reach the Phalaborwa Gate. It is hot here, reaching 36 degrees in summer and managing to remain at around 22 degrees during winter - sublime if you want to escape cold, wet winters elsewhere in the country.
Giyani is made up of around 200 villages, and predominated by a group of people who speak mainly Xitsonga, give or take the handful of white, mainly Afrikaans speaking people who tend to live around Kremetart, next to Mongope. This is farming country and fields of mielies peanuts, tomatoes, bananas and cattle farming predominate, whilst the staple diet, unsurprisingly, is maize meal.
There is also a big Spar in town where you can stock up on essentials if need be, and it is said that the country's first practicing black pharmacist set up shop here during the years of apartheid.
Because of where Giyani finds itself geographically, it is a fairly popular town to visit en route to the Kruger National Park. Even the local golf course stocks resident game such as zebra, giraffe, some antelope and a prolific bird life.
Just outside town you will find the Manomba Nature Reserve and the Nsami Dam, both peaceful and pretty locations at which to chill, whilst enjoying the occasional baobab tree interspersed by the requisite Mopane in the Lowveld countryside.
In the vicinity
Hotels & other accommodation options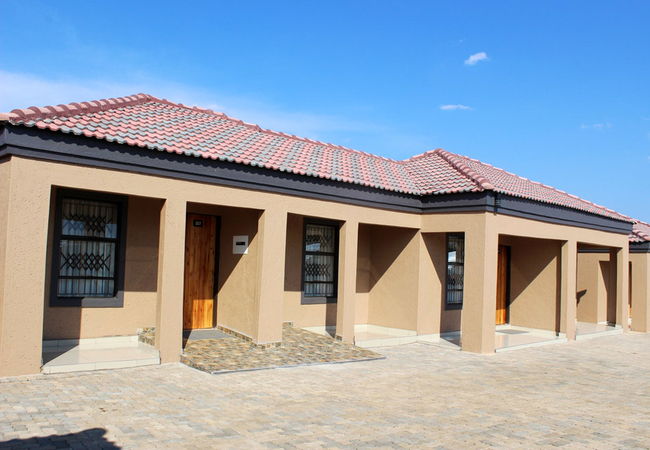 Guest House / Bed & Breakfast
Kulani Country Lodge offers accommodation in the heart of Giyani, Limpopo. Giyani is a getaway town to Kruger National Park. The lodge surrounded...
Noteworthy attractions
Find accommodation in Giyani
FIND / South Africa Accommodation / Limpopo Accommodation / Valley of the Olifants Accommodation / Giyani Accommodation
Giyani as a destination