Things To Do in Kelso

Kelso Beach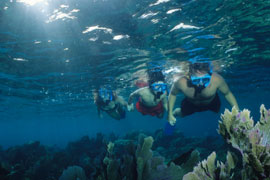 Kelso Beach is situated on the South Coast of KwaZulu-Natal. The warm water and perfect swells make this beach a surfer's paradise. You can also snorkel and view the unique coral reef and tropical fish of the area, or horse ride on the beach, collect exquisite shells, or fish from the rocky outcrops.
Kelso Beach attracts surfers from far and wide with fantastic swells and delightfully warm waters. Get on your scuba gear and go snorkeling along the exquisite coral reef where you will be able to spot an outstanding array of marine life including many tropical fish. If you would rather stay out of the water then perhaps climb amongst the rocks and peer into the rock pools for a sneak peak at what lies beneath these magnificent waters. Long walks are popular along this beach, as is jogging and horse riding. Anglers are often seen amongst the rocky outcrops and along the shoreline at certain times waiting for the perfect catch.