Things To Do in Prince Albert

SoetKaroo Wine Estate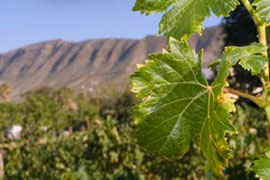 The SoetKaroo Wine Estate consists of just one hectare of land, a 'village farm' in the heart of Prince Albert. And this is where husband and wife team, Herman and Susan Perold, live and make their dessert wine from their own grapes. It is in fact the only SAWIS registered wine estate in the Great Karoo. (Soetkaroo is not the smallest in South Africa). The definition of a wine estate is simply a place where the wine is grown, made and bottled.
Visitors are welcome to visit the vineyard and cellar and to taste the wine. The SoetKaroo wines are sold from the tasting room in the Perolds' dining room.