Restaurants in Prince Albert
Restaurants: Casual Dining
Showing 1 of 1 restaurant in this category
Where? Prince Albert
African Relish is a recreational cooking school situated in the historic village of Prince Albert in the Great Karoo. We offer the fun of cooking and the experience of learning about South African culinary ...
Restaurants: Cafés & Coffee Shops
Showing 2 of 4 restaurants in this category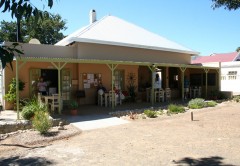 Where? Prince Albert
Come and sit on our verandah, listen to the water gurgling past in the water furrow, watch the passers-by and tune into Prince Albert 's friendly vibe. Or in winter, sit inside the coffee shop round a roaring ...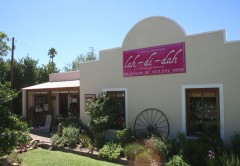 Where? Prince Albert
Come and experience hearty comfort food, freshly ground coffee, delicious pickles and jams, home baked fare, fresh produce and a huge selection of gifts. Our 'Stoep' is surrounded by old junk and is the ...
Filter restaurants
in Prince Albert, Western Cape
©Unauthorised use of the
photos is strictly prohibited.