Home to the largest collection of money used in South Africa's past in the world, Absa Money Museum lies in downtown Johannesburg on Fox Street. The ABSA Money Museum is the only banking and money museum in ...
Gandhi Square is both a popular tourist attraction and a busy urban hub of commercial and retail activity. It is situated in the heart of the Central Business District of Johannesburg, and is about 25 minutes ...
Based in Rosettenville Johannesburg, opposite the Rand Stadium, the James Hall Museum of Transport is an incredible collection of over 400 years' worth of various modes of land transport that range from steam ...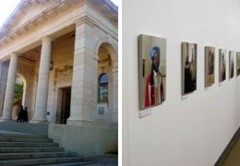 Works by Rodin, Dante, Gabriel Rossetti, Pablo Picasso, Claude Monet, Camille Pissarro, Edgar Degas and Henry Moore grace the walls of the Johannesburg Art Gallery on the corner of Klein and King George ...