Winston Ridge, Sandton
Winston Ridge almost falls off the map it's such a small suburb, close to Melrose Arch and the suburbs of Bramley, Kentview (an equally tiny suburb), Illovo and Inanda just outside Sandton. It is tucked away behind the Wanderers Golf Course and Stadium, behind the green belt that hugs the M1 at exit 22.
Did you know? Once you've booked your hotels or accommodation in Sandton, explore the destination pages for info on attractions, activities and things to do when you visit Sandton in Gauteng.
It falls in amongst some of the most sought after and quiet suburbs of Johannesburg, behind Rosebank, where large homes lie on equally large properties with manicured gardens and requisite six-foot walls. Despite this, it is a beautifully leafy and quiet part of the city, close to the main centres of Rosebank and Sandton, and with easy access to the major artery of the city, the M1.
Sandton, but a stone's throw away in terms of Johannesburg travel, which usually takes a large chunk out of the average city dweller's day, both on the way to and from work, is the financial and business centre of the city. It's glitzy, glam and glitters with the glass and chrome of modern buildings. Investment banks, financial consultants and much of the city's 'new money' is based here. In fact, there are many who judge their status by their proximity to Sandton.
It's also the place to go shopping. Nelson Mandela Square, which used to be simply 'Sandton Square', is not only home to a six-metre bronze statue of Madiba but also houses some 144 000 m˛ of shopping space. It gives new meaning to the term 'shop 'til you drop'.
Winston Ridge's proximity to Africa's richest square mile makes it an ideal place to stay, particularly if on business.
In the vicinity
Hotels & other accommodation options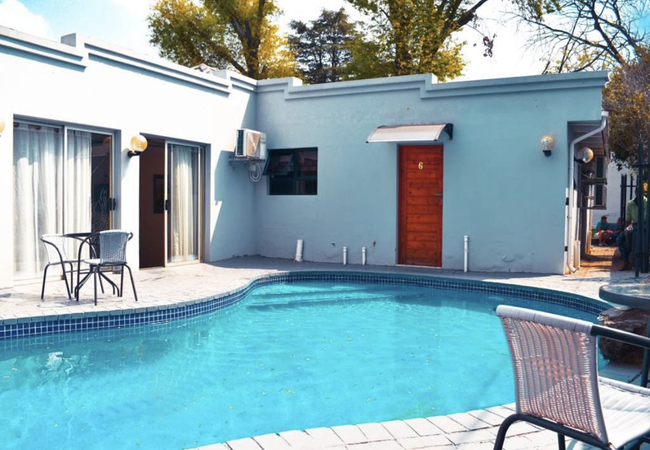 Guest House / Bed & Breakfast
Melrose Hideout is a guest house located 2.4km from Sandton City Mall and offers bed & breakfast accommodation in a central location. Melrose Hid...
Noteworthy attractions
Find accommodation in Winston Ridge
FIND / South Africa Accommodation / Gauteng Accommodation / Johannesburg Accommodation / Sandton Accommodation / Winston Ridge Accommodation
Winston Ridge as a destination