Restaurants in Marshalltown
Restaurants: Casual Dining
Showing 1 of 1 restaurant in this category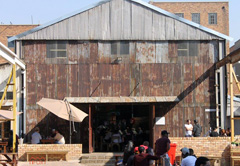 Where? Marshalltown
In similar style to the Maboneng Precinct over on Fox and Kruger Streets in Johannesburg's inner-city, 1 Fox Precinct lies in a couple of old warehouses in the city's oldest part of town, the heart of ...
Restaurants: Bistros & Pubs
Showing 1 of 1 restaurant in this category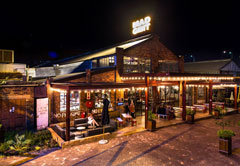 Where? Ferreiras Dorp
Mad Giant Brewery, situated in Johannesburg (Gauteng Province), is focussed on steering clear of the conventional way of doing things and insisting on innovation, questioning, doubting, learning, ...
Filter restaurants
in Marshalltown, Gauteng
©Unauthorised use of the
photos is strictly prohibited.