Britstown, Upper Karoo
Britstown lies on the N12, roughly 100 km north of Victoria West, and equidistant from De Aar and Vosburg that lie on either side of it. It is named after a man called Hans Brits.
The name, on the face of it, is both obvious and mundane. Until you learn that Brits accompanied David Livingstone, the explorer, on one of his journeys into the interior of the country. Probably en route, Hans realised that the diamond boom happening in Kimberley would bring a lot of people to this part of the country hoping to strike it lucky (Kimberley is 250 km north east of Britstown).
Hans was smart, and his town ended up right in the middle of the diamond route between Cape Town and Kimberley, functioning as a half-way station; the equivalent, if you like, of those towns on the N1 that today serve as a halfway mark between Johannesburg and Cape Town.
A little later gold was discovered on the Witwatersrand, which brought an even greater rush of people via Britstown. But, as they say, all good things come to an end, and the builders of the Great Trans-Karoo Railway Line obviously did not consult Brits when laying the line that made the journey that much easier for diggers.
Britstown's history is barely in evidence, aside from the Dutch Reformed Church, built in 1877, and the town's museum in Raath Street, housed in what used to be the Holy Trinity Church. Today people visit for the chance to star gaze (enquire at the Transkaroo Country Lodge for excursions), to visit the local Khoisan rock art – in evidence on many of the local farms - and to hike the surrounds.

In the vicinity
Hotels & other accommodation options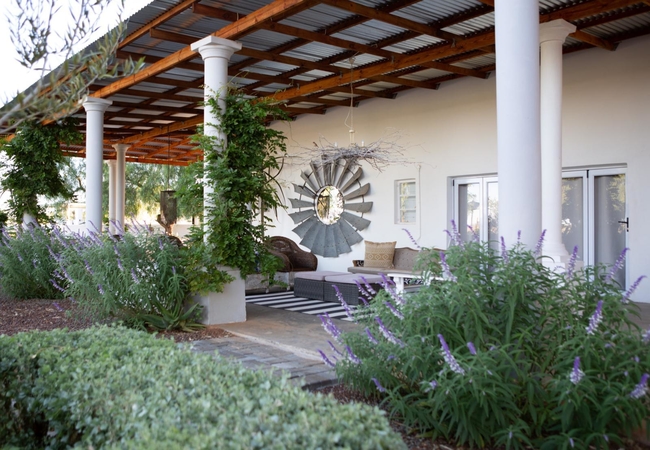 Guest House
Sweetfontein Boutique Farm Lodge offers a tranquil stay and comfortable accommodation in Britstown in the Upper Karoo. The farm offers a wonderfu...
Noteworthy attractions
Find accommodation in Britstown
FIND / South Africa Accommodation / Northern Cape Accommodation / Upper Karoo Accommodation / Britstown Accommodation
Britstown as a destination