Brandvlei, Upper Karoo
Brandvlei lies in a space most people in South Africa would agree is the back of beyond, north west of Loeriesfontein on Route 357. That's halfway between Calvinia and Kenhardt in the heart of what today is known as the Thirst Land, or Dorsland in Afrikaans.
As its name suggests, Brandvlei began as a little settlement way back when a trekboer called Brand set up camp close to a dry river bed, one that flooded only occasionally after good rains, typically in the form of flash floods.
The camp grew into a settlement and later into a town. But it was only when such flood cut this seriously remote little town in two, in 1961, that it got its own municipality. Just after it recovered itself.
Brandvlei is probably well known to anyone who heads out here to try and beat their own speed, like the British driver Malcolm Campbell who tried to set a land-speed record at Verneukpan, not far from Brandvlei (actually Verneukpan is probably closer to Kenhardt, which languishes in even deeper obscurity to the east of Augrabies Falls National Park).
Verneukpan, for those who do not know, is a massive, dry salt pan between Swartkop and Diemansput. When the pan contains water, it's the home of thousands of birds, but when it's dry the flat surface is said to be about 57 kilometres long and 11 kilometres wide.
Why head out to Brandvlei?
To experience the back of beyond, to experience the phenomenal birdlife in the salt pans that stretch between Brandvlei and Kenhardt after there has been rain, to visit the town's Neo-Gothic Dutch Reformed Church, and to paraglide (the Karoo's thermals have enabled people to set world records here).
In the vicinity
Hotels & other accommodation options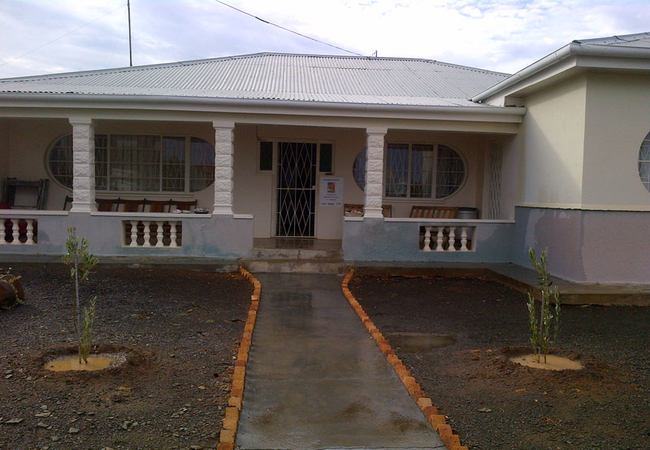 Self Catering
Casablanca Overnight is located in the small Bushmanland town of Brandvlei in the Northen Cape. Offering self catering accommodation we have four...
Noteworthy attractions
Find accommodation in Brandvlei
FIND / South Africa Accommodation / Northern Cape Accommodation / Upper Karoo Accommodation / Brandvlei Accommodation
Brandvlei as a destination