Tongaat, Dolphin Coast
Mention the name 'Tongaat' and the next word on the average South African's lips is 'sugar' and indeed, Tongaat is a sugar-producing town with a quintessentially English colonial flavour that lies on the banks of the Tongati River, about 37 kilometres north of Durban.
Tongaat is also the oldest Indian community in South Africa. During the 1860s indentured Indian labourers arrived to work in the sugar plantations. The town is now one of the largest sugar-producing districts in the world, and the Hindu temples Vishwaroop and Juggernath Puri are testament to their having made Tongaat their home.
Highlights of visiting Tongaat include the Crocodile Breeding Centre 'Crocodile Creek' at the beach, where one can get a 'bird's eye view' of these amazing reptiles without fear of retaliation, and the magnificent parks and gardens of Amanzimyama, as you enter Tongaat, provide a wonderful day's outing for family and friends.
The Brake Village Kavady Festival, usually held during the Easter period in Tongaat, is the largest of its kind in the country. This Hindu atonement festival is characterised by the piercing of tongues and bodies with long steel needles and hooks to prove obedience and dedication to the Lord Murga, the Hindu deity of healing.
Travellers' Reviews
2 Reviews from SA-Venues.com travellers. All reviews are verified.
An awesome place with lots of culture and friendly people.
Kayleigh (Durban)
Tongaat is a nice combination of culture and beauty. If you are interested in culture (like the mosques), you will like visiting the town. It is also so pretty.
Willy Mayisa (Mthaha)
In the vicinity
Hotels & other accommodation options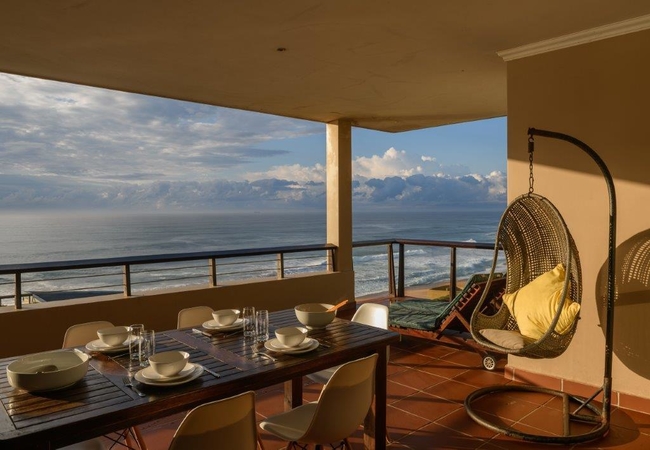 Self Catering
Sunrise Beach View is a holiday apartment, offering spectacular ocean views. The spacious apartment has 3 bedrooms, accommodating up to 6 people,...
Self Catering
Acacia Crescent Seaview Manor offers accommodation in a two bedroom flat in Westbrook. The apartment sleeps four guests in two bedrooms. Each bed...
Noteworthy attractions
Find accommodation in Tongaat
FIND / South Africa Accommodation / KwaZulu Natal Accommodation / Dolphin Coast Accommodation / Tongaat Accommodation
Tongaat as a destination