About Temple of Understanding
The Temple of Understanding is one of the major tourist attractions in Durban, and for a couple of very obvious reasons. The Hare Krishna temple, known as the Sri Sri Radhanath Temple of Understanding, is found in the largely Indian area of Chatsworth roughly 20 kilometres south of the city of Durban.
Did you know?

When designing the Sri Sri Radha Radhanath Temple of Understanding in Chatsworth, the architect used a lotus flower as his inspiration for the unusual design.
One is the incredible architecture of the temple - marble tiles, gold-tinted windows, brass ornaments, crystal chandeliers and golden statuettes are more than a little impressive, they are decadently lavish. The other reason is the excellent vegetarian restaurant at the temple.
The Hare Krishna Temple was designed in the shape of a Lotus plant and built in 1969. It is regarded as the largest Hare Krishna temple in Africa, and it makes a fascinating visit, not least because of the beautiful gardens, which were added six years after the temple was built.
Enormous, colourful panels on the ceiling of the temple represent the pastimes of Lord Krishna, and imported Chinese lanterns and gold-plated rooftops add a further element of opulence. The restaurant is worth a visit alone. It offers an incredible range of Indian vegan foods and fresh fruit juices. It is also part of the non-profit Hare Krishna organisation, so the meals are inexpensive, and also provide food for the poor and destitute of the city.
Getting around Chatsworth can be pretty taxing, as it is given to circuitous routes and not easy to find your way, but the temple is well sign posted from the N2 freeway and along Ambassador Road.
Need to Know
WhereTemple of Understanding, Bhaktiveedanta Swami Circle, Chatsworth, Durban, KwaZulu Natal, South Africa
WhenTours run daily from 10h00 to 13hoo and 16h00 to 20h00
Telephone+27 (0)31 403-3328
OvernightStay in Chatsworth Accommodation, KwaZulu Natal
Disclaimer
Please note, business details can change. While we endeavour to ensure all information provided by the service provider is correct at the time of publication, we do not assume any liability caused by errors or changes, such as price, cost, time, and location. Please check with the provider that the activity/business is still offered as described, before making any travel plans.
Feedback?
If this is your attraction, you can let us know if anything on this page is outdated or contains inaccuracies, by email. We regret, we do not have any other information, please contact the provider if you have questions.
Additional Reading
You might also be interested in
Attractions near
Chatsworth
In the vicinity
Hotels & other accommodation options in Durban
Things to do in the area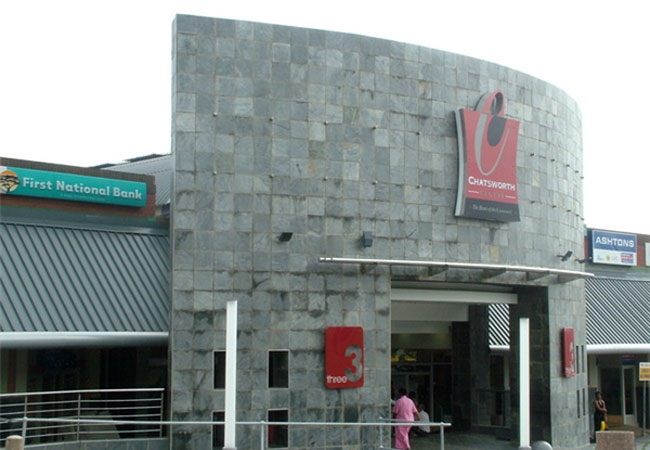 Malls & Shopping
The Chatsworth Centre is renowned for its truly rich Indian Eastern Experience and boasts a total of 150 stores ranging from jewellery to furnitu...
Accommodation convenient to Temple of Understanding
FIND / South Africa Accommodation / KwaZulu Natal Accommodation / Durban Accommodation / Chatsworth Accommodation
Chatsworth as a destination