About Gandhi Centenary Park
Right in the centre of Chatsworth, or Chazzies - a former township from the apartheid era that is today transformed into a thriving, predominantly Indian, community - stands an open public space known as Gandhi Centenary Park.
Did you know?

A bust of Ghandi and plaques inscribed with some of his well-known expressions takes pride of place within the Park.
Gandhi Centenary Park lies across a street block; a beautiful breathing space in the midst of a humming and commercial neighbourhood, and across the road from the local police station.
Through the Gandhi Park flows a water course interspersed with paved pathways, a gazebo apt for contemplation, and a little amphitheatre. The park was named in memory of the centenary of Mohandas (Mohatma) Karamchand Gandhi's arrival in South Africa, and a bust of the great man, including plaques inscribed with some of his most well-known expressions, was erected to mark the event.
On Gandhi's arrival in the country in 1893, there was a growing anti-Indian attitude in the country and his role in the country's history is well documented. Some historians argue that Gandhi's South African experience was a formative one that moulded him into a very special kind of public figure. His role as a major political and spiritual leader in India was shaped by his use of non-violent civil disobedience as a lawyer in South Africa, where he committed himself to the Indian community's struggle for civil rights.
He was a great man who practiced non-violence and truth. His time in South Africa shaped the Indian community into a political force to be reckoned with - a struggle during which thousands of Indians were jailed for resisting in a non-violent manner the new Act that compelled them to register.
Need to Know
WhereBhaktiveedanta Swami Circle, Chatsworth, Durban, KwaZulu Natal, South Africa
WhenBest during daylight hours
OvernightStay in Chatsworth Accommodation, KwaZulu Natal
Disclaimer
Please note, business details can change. While we endeavour to ensure all information provided by the service provider is correct at the time of publication, we do not assume any liability caused by errors or changes, such as price, cost, time, and location. Please check with the provider that the activity/business is still offered as described, before making any travel plans.
Feedback?
If this is your attraction, you can let us know if anything on this page is outdated or contains inaccuracies, by email. We regret, we do not have any other information, please contact the provider if you have questions.
Additional Reading
You might also be interested in
Attractions near
Chatsworth
In the vicinity
Hotels & other accommodation options in Durban
Things to do in the area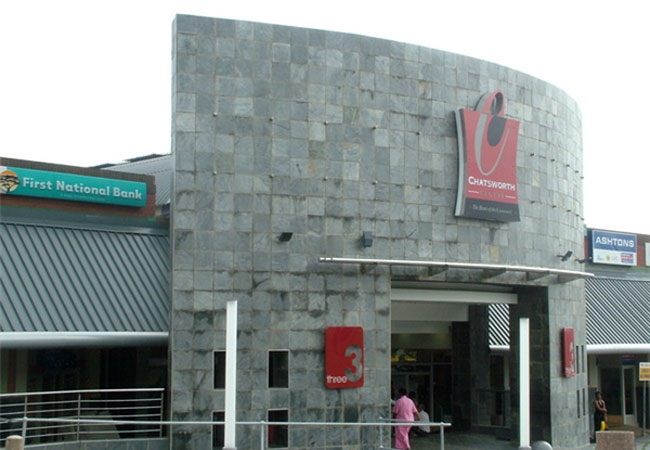 Malls & Shopping
The Chatsworth Centre is renowned for its truly rich Indian Eastern Experience and boasts a total of 150 stores ranging from jewellery to furnitu...
Accommodation convenient to Gandhi Centenary Park
FIND / South Africa Accommodation / KwaZulu Natal Accommodation / Durban Accommodation / Chatsworth Accommodation
Chatsworth as a destination