KwaZulu Natal Tourist Attractions
Ballito Lifestyle Centre, Ballito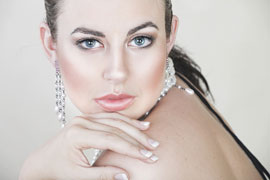 The coastal town of Ballito is known for its pristine beaches, balmy weather and lush green vegetation. Residents and visitors to the town flock to the Ballito Lifestyle Centre, knowing that they will be able to satisfy all of their shopping needs in one convenient and central location.

Ballito Lifestyle Centre, with its innovative layout and design, opened up a whole new retail experience to residents and visitors when it opened its doors in September 2003. We are proud to boast major retailers amongst our tenant mix including an award winning Superstar, Woolworths, Truworths, Mr Price, Mr Price Sport Store, Miladys, Foschini, Identity and a Mica Home Warehouse. In addition we have surf shops, bookstores, health foods, home décor and more.

Services at Ballito Lifestyle Centre include:
• ATM's (ABSA, FNB, Nedbank and Standard Bank)
• Post Office
• Postnet
• Computicket
• Rennies Foreign Exchange
• Cellular Service Providers
• Telkom
• Pharmacies (Alpha Pharmacy & Clicks Pharmacy)
• Optometrist (Spec Savers)
• SAA Travel Centre
• Yale Security Shop
• Whysalls for your photographic needs
• PC Zone for your computer needs

If you are looking for a cup of coffee or a great meal, Ballito Lifestyle Centre's assortment of coffee shops and restaurants provides a wide variety of choices ranging from a quick and tasty snack to a slow and sumptuous dining experience.
Ballito Lifestyle Centre
Accommodation nearby
For accommodation nearby see:
• Ballito Accommodation • Ballito Hotels • Ballito Guest Houses

Or to see all accommodation in this region, visit Dolphin Coast Accommodation.
Related Links
Attractions / Activities nearby

Dolphin Coast offers visitors a combination of modern facilities at it's sun drenched seaside resorts in a lush, subtropical environment. The Dolphin Coast shoreline is an exciting blend of golden beaches and rock pools for safe bathing, surfing and scuba diving, rock and skiboat fishing, or just relaxing on the ... more information

destinations / attractions in kwazulu natal