Restaurants in Ballito
Restaurants: Fine Dining
Showing 2 of 2 restaurants in this category
Where? Ballito
GiGi's Restaurant offers a chic culinary encounter with a modern twist in the heart of Ballito. This a-la-carte experience can be savoured within the intimate privacy of the hotel, while lunches can be enjoyed ...
Where? Ballito
Fiamma Restaurant enjoys its top-notch venue within Ballito's Coco-de-Mer Boutique Hotel. This eatery is all about treating patrons to the best of fine dining and superior, friendly service. Fiamma Grill ...
Restaurants: Casual Dining
Showing 2 of 9 restaurants in this category
Where? Ballito
Beira Alto Ballito is situated conveniently within the Lifestyle Centre on the beachfront of this coastal town. It is only five minutes from the King Shaka International Airport. But, it is the excellent food ...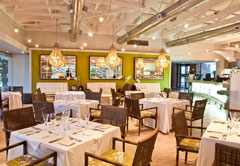 Where? Umhlali
Ballito is abuzz with excitement as locals and tourists sample the cuisine of the recently-opened Green Food Studio on the Dolphin Coast. This dining adventure is all about elegance and exploration as you ...
Restaurants: Bistros & Pubs
Showing 1 of 1 restaurant in this category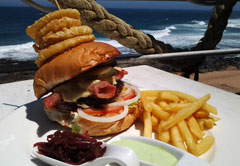 Where? Ballito
The Galley Beach Bar is perched on the Dolphin Coast, offering views and dining that are quite extraordinary. There are views of the exquisite Salmon Bay that stretch for some 180°, which create a perfect ...
Restaurants: Cafés & Coffee Shops
Showing 2 of 2 restaurants in this category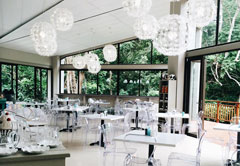 Where? Ballito
The Waterberry Coffee Shoppe in Ballito is a delightful Italian bakery and coffee shop. The team serves delicious homemade food, from light lunches to the most decadent lemon meringue pie and sublime ...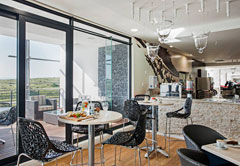 Where? Ballito
Zaras café is a charming foody hotspot situated on the Dolphin Coast, KwaZulu Natal. Here you can expect to find Italian and Greek dishes with a South African Influence. Their inspiring menu, friendly service ...
Filter restaurants
in Ballito, KwaZulu Natal
©Unauthorised use of the
photos is strictly prohibited.