Eating Out in Bela Bela

L'abri Fountain Brewery

Brewery Cafés & Eateries Wine Tours & Tasting Waterberg

Where? L'abri Plaas Cyferfontein, Bela-Bela district, Limpopo, South Africa

When? Please enquire.

How? Call +27 (0)84 426-7196 or +27 (0)82 605-1492

Overnight? Stay at accommodation in Bela Bela, in Limpopo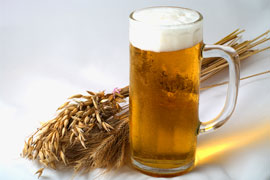 If you're a fan of beer, or a lover of craft beer, you need to pay L'abri Fountain Brewery a visit. A farm pub with a difference, L'abri offers a minimum of 6 unique draft beers on tap at all times - with a record of 25 craft beers available from seven different craft breweries. L'abri states that commercially available beer in South Africa, although generating more then 90% of all beer sales globally represents less than 1% of the beer styles brewed around the world. They are here to challenge our perceptions of beer drinking and appreciation.
If you have only had commercial lagers in your life (no matter how many hectolitres) you are not a beer drinker - you are a Lager consumer... L'abri is a fully licensed bar that also offers a variety of other beverages and cocktails. L'abri also offers an array of delectable dishes that are tailor made for appreciating with beer. They offer beer tastings and beer and food parings for breakfast, lunch and dinner, to educate us about beer, the art of brewing and Craft beer, amongst many other things. Or just pay L'abri a visit to chill with a fine beer and a delicious meal in the garden.