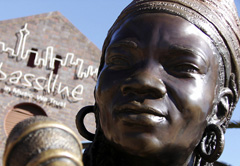 The bronze sculpture of Brenda Fassie outside the Bassline Music Venue in Newtown, Johannesburg, is one of 40 memorial art works placed by the Sunday Times around the country to celebrate its 100th birthday, ...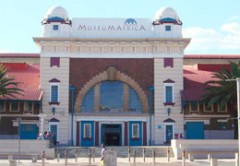 Not only is Museum Africa one of the most beautiful buildings where it lies right next door to the Market Theatre complex in Bree Street, Newtown, but it is also a museum with a difference - people who have ...
Situated in Johannesburg's inner-city, Newtown forms the heart of the city's regeneration and reinvention of itself. It's a fairly large area that lies sandwiched between the railway lines to the north, the M2 ...
What beer enthusiast do you know who would turn down the chance of two ice cold frosties after a tour that encompasses the art of beer-making and brewing? Since openings its doors over ten years ago, the World ...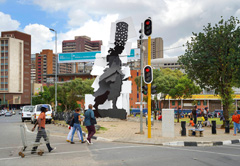 The Firewalker is an 11 metre sculpture by South African artists William Kentridge and Gerhard Marx, on the Queen Elizabeth bridge in Newtown, Johannesburg. The sculpture shows a women one might see on the ...