Things To Do in Polokwane

Polokwane Bird and Reptile Park

Animal Sanctuaries Bird Sanctuaries Parks & Gardens Capricorn

Where? Lordten road, 118 Ivydale, Polokwane

How? Call +27 (0)15 292-1719

How much? Falls into price group R1 to R100 per person. Confirm with the provider.

Overnight? Stay at accommodation in Polokwane, in Limpopo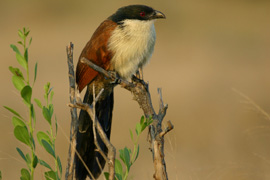 A great attraction in the city is the Polokwane Bird and Reptile Park. It is one of the largest municipal reserves in the country and is a show piece of colour and bird-song. Over 280 bird species can be viewed, both indigenous and exotic. Aquariums are a delight and home to snakes and lizards and dark pools showcase an array of crocodiles and water birds. Well developed viewing hides and attractive picnic spots make this a tranquil and restful venue, enjoyable for the whole family.