Restaurants in Polokwane
Restaurants: Fine Dining
Showing 2 of 2 restaurants in this category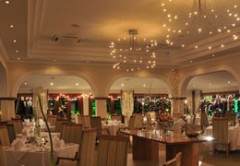 Where? Polokwane
Basil's Fine Dining Restaurant offers a sumptuous a la carte menu and is one of only two restaurants in the Limpopo Province to be awarded the world acclaimed 'Chaine des Rotisseurs' French award. The menu ...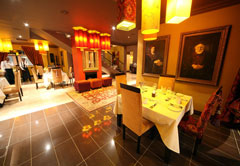 Where? Polokwane
Saskia Restaurant named after renowned artist Rembrandt Van Rijn's wife and muse is a modern tribute to life and art. The opulent ornamentation, rich colours and textures and the extraordinary five star ...
Restaurants: Casual Dining
Showing 2 of 4 restaurants in this category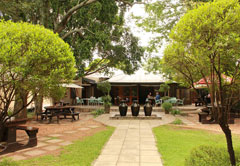 Where? Polokwane
Considered an excellent day time venue with seating outside in the well kept garden, Ambiance has found its popularity in its lighter meals like the quiches, filled pancakes or wraps. Some delicious tea time ...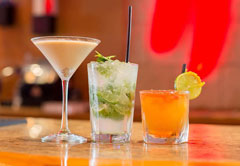 Where? Polokwane
Cubaña Restaurant is a very trendy, up-market eatery with a fantastic atmosphere. The décor could be described as traditional, rustic, natural, yet very stylish. The menu ranges from the very popular lamb ...
Restaurants: Cafés & Coffee Shops
Showing 1 of 1 restaurant in this category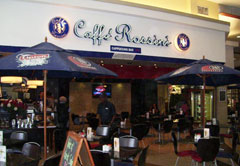 Where? Polokwane
Caffe Rossini in Polokwane is situated in Savanna Mall. The Caffé Rossini concept is based on the contemporary lifestyle of a 19th century Italian gentleman, Gioachino Rossini. A tenor and composer of operas, ...
Filter restaurants
in Polokwane, Limpopo
©Unauthorised use of the
photos is strictly prohibited.