Eating Out in Bela Bela

Panarottis

Cafés & Eateries Family Entertainment Waterberg

Where? Bela Bela, Waterberg, Limpopo, South Africa

When? Open from brunch, through to to dinner.
Please enquire.

How? Call +27 (0)14 736-5643

Overnight? Stay at accommodation in Bela Bela, in Limpopo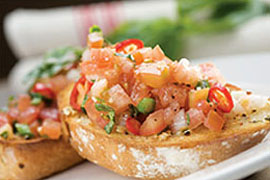 Panarottis is one of South Africa's favorite Italian-influenced family-friendly chain restaurants, offering a relaxing environment and everyone's favorite pizza and pasta dishes.
Made traditionally with thin bases, piazzas are topped with all the fresh ingredients you could possibly want, with all pizzas made from an original and unique recipe. Pasta dishes are available with sauces and a pasta of your choice, whether it be linguine or penne. Open from brunch, through to to dinner, bring the whole family and enjoy a selection of food, including salads, calzone and finally, yummy desserts.