Things To Do in Irene

Hike Smuts Trail

Birding Hiking Trails Northern Gauteng

Where? Jan Smuts Avenue, Irene, Gauteng.

When? Monday to Friday from 09h30 to 16h30; Weekends and public holidays from 09h30 to 17h00.

How? Call +27 (0)12 667-1176

How much? Price on request

Overnight? Stay at accommodation in Irene, in Gauteng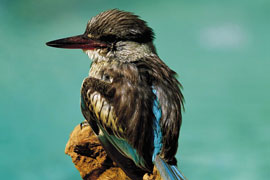 TrailSmuts' Trail is a three-kilometre walk through the pristine grasslands surrounding the Smuts House Museum in Irene. The grasslands are a birdwatcher's dream and ornithologists have identified no fewer than 300 bird species within a seven-kilometre radius of the nearby Irene railway station.
Special bird-watching outings led by professionals are available to visitors. Species identified in the area include three varieties of starling and four varieties of owl. The banks of the Hennops River are home to Paradise Fly Catchers; Comorants; Darters; four varieties of Kingfisher, as well as Warblers, Hamerkops, Bishop Birds and the Sakabula Widow-bird. Four varieties of migratory cuckoos frequent the grassland and birds of prey in the area include Wahlberg's Eagle; the Black Sparrowhawk; the Lanner Falcon, Buzzards, the Banded Harrier Hawk; the Little-banded Goshawk, and the Black-shouldered Kite. Garden birds include the Waxbill, Mousebird, Sparrow, Crested and Black-collared Barbet, Cape Robin, Bokmakierie …