About Randfontein Golf Club
Randfontein Golf & Country is one those ideal inner city golfing breaks that has a very "far away from home" feeling to it. The club is located within 40km's of bustling city of Johannesburg and yet brings a sense of calm and serenity to those on the course going about their rounds with a sense of satisfaction.
All golfers have openly been invited to participate in the magic of Randfontein's wooded parkland style course that was originally designed by Bob Grimsdell. Recently however, like any decent course, management brought Golf Data in to re-touch and remodel the course, breathing new life into already established holes but at the same time preserving the original Grimsdell mastery.
Rated a par 72, the 6488m course is about the average length by Highveld standards and holds its own against the best of players. A stand-out feature of Randfontein is its value for money. The club has managed to throw in everything that the modern golfer has come to expect from a quality course and offers it all at a decent rate.
Book your accommodation in Randfontein and your tee-off ahead to avoid disappointment. Visit Randfontein Golf & Country Club on your next golfing excursion.
Need to Know
Designed by Bob Grimsdell, Golf Data 1993
Type Parklands golf course
Holes 18
Par 72
Fairway Grass Kikuyu
Greens Grass Bent
Length 6082m (Ladies 5285m)
Telephone+27 (0)11 693-5414
OvernightStay in Randfontein Accommodation, Gauteng
Disclaimer
Please note, business details can change. While we endeavour to ensure all information provided by the service provider is correct at the time of publication, we do not assume any liability caused by errors or changes, such as price, cost, time, and location. Please check with the provider that the activity/business is still offered as described, before making any travel plans.
Feedback?
Please let us know if anything on this page is outdated or contains inaccuracies. Click here to send us feedback if this is your golf course.
In the vicinity
Hotels & other accommodation options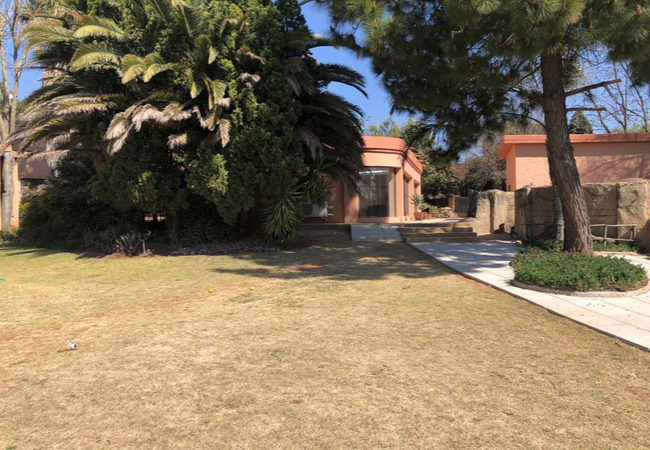 Guest House
Eliora Guest House is situated on a 2.1-hectare estate in the town of Randfontein, and the abundance of trees creates an oasis of serenity, ideal...
Guest House
Stilista Guest House offers luxurious accommodation to holidaymakers and business persons alike. It is also an ideal choice for couples visiting ...
Noteworthy attractions
Accommodation near Randfontein Golf Club
FIND / South Africa Accommodation / Gauteng Accommodation / West Rand Accommodation / Randfontein Accommodation
Randfontein as a destination