Spioenkop, Battlefields
Spioenkop Dam lies within the Spioenkop Dam nature reserve, its waters sourced by enclosing the great Tugela River, which has its source higher up in the Drakensberg Mountains. Both the dam and the reserve lie at the foot of the beautiful Spioenkop Mountain, from whose summit the 360 degree views are said to be quite aweinspiring.
When you take the history of this edifice into account - it was the scene of a most famous battle, known as the Battle of Spioenkop, in which the British suffered a crushing defeat by the Boers during the Anglo Boer War during an effort to break the Siege of Ladysmith (you'll find the town about 35 kilometres from the dam) - the mountain takes on an added dimension of its own.
The dam itself obviously serves as the site for watersports of every description. What adds to its attraction is that its banks belong to a nature reserve and various animals roam the 4 400 hectares of land that fall under the care of KwaZulu Natal Nature Conservation – zebra, giraffe, white rhino (although you're unlikely to see these whilst windsurfing, they tend to be shy), antelope and numerous bird species. There are no predators in the small rerserve, so animals are generally less timid. It also means that picnicking and getting out of your car to view game are on the agenda.
Aside from swimming, a great deal of fishing and water sports, you can self-drive the nature reserve or organise a guided tour. A Discovery Trail lies up on the wooded slopes of the southern shore of Spioenkop Dam, split into two loops - one of three and another of six kilometres. The accompanying booklet provides information on the Iron Age sites in the area.
Travellers' Reviews
1 Review from SA-Venues.com travellers. All reviews are verified.
We can't get over the beauty of Spioenkop. We took the children and grandchildren up over Christmas and had such a wonderful time. There was something for everyone to do. We spent plenty of time doing walks, swimming, and spotting wildlife. It was a perfect summer holiday with the family.
Eddie and Ivy (Nature's Valley)
In the vicinity
Hotels & other accommodation options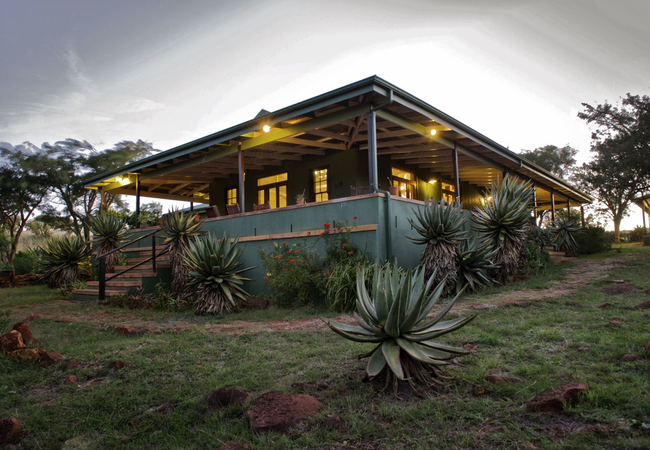 Game Lodge
Three Trees at Spioenkop is a family-owned-and-run small luxury lodge situated at the foot of the Drakensberg mountain range, and in the heart of...
Noteworthy attractions
Find accommodation in Spioenkop
FIND / South Africa Accommodation / KwaZulu Natal Accommodation / Battlefields Accommodation / Spioenkop Accommodation
Spioenkop as a destination