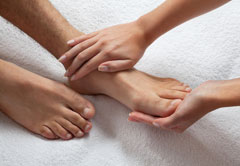 Where? Melville Beach
Using only the 'Divine Space' range of products, therapies infuse the healing properties of sound, colour and crystals, to offer you a unique treatment, expertly blended to suit your individual physical, ...
Where? Melville Beach
Bring your board, wetsuit or tackle to Banana beach. The large rock pools make an ideal spot for snorkeling and exploration with a wide array of phenomenal sea life to be discovered. Cast your line into ...