Rated as one of the top 10 dive spots in the world, but regular divers say it is second only to the rocky ride over breakers to get there, the marine life of Aliwal Sshoal is said to be spectacular. Raggies or ...
Most people know that Aliwal Shoal is one of the country's major dive sites, and one of the best sites at which to spot raggies, or ragged-tooth sharks, particularly as they are in evidence in these waters ...
Empisini, meaning 'the place of the hyena', is 120 hectares of nature reserve just inland of Umkomaas on the KwaZulu-Natal coast. At least 50 of these hectares remain untouched and in a pristine state, which ...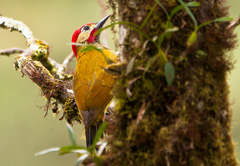 For the best forest birding in the country look no further than the South Coast Route, for both Afromontane and rich tropical forest extends into the south coast of Durban, overlapping to attract an ...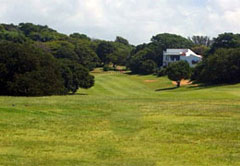 Umkomaas Golf Club, is the first golf course on the Golf Coast circuit and the third oldest golf course in KwaZulu Natal. Umkomaas hosts a fourth hole classified as one of the toughest par 4's in the country ...